Richard Collins (Full name: Richard Edward Michael Patrick Collins) was the Canadian born actor portraying Philadelphia "Phil" Collins on the program.
Biography
Edit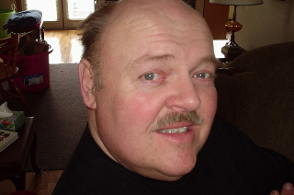 Richard was born in St. John's, Newfoundland and was raised in Gander. In the seventies, he relocated to Halifax, Nova Scotia and married in 1977.
From 1979-1980, Richard took an Honours B.A. in theatre at Dalhousie University. Then, in 1981, he studied under Robertson Davies at the University of Toronto (Massey College) while working on his M.A. in drama.
Over the course of his career, Richard had worked in film, television, stage and radio, and with such names as Jim Henson, Walt Disney Productions, Lorenzo Lamas, Adam Beach, Lorne Cardinal, Mandy Patinkin, Michael Gambon, Kelsey Grammer and more. Rick had a great sense of humour and was always willing to play a role with wit and tongue in cheek sarcasm.
In the late 90's Rick appeared in a number of local TV ads in Halifax as "Markdown Marvin" a searsucker suit wearing huckster type marking down prices in a local clothing outlet. Richard's on screen work includes "Shattered City: The Halifax Explosion", a 2003 TV movie, whose cast members also include TPB alumni John Dunsworth, George Green, and Lucy Decoutere; an episode of "All Saints" in 2002, as Peter Flemming in "The Straightjacket Lottery", and in the TV movie "Matters of Life and Dating." Most recently, he reprised his Phil Collins role in "Countdown To Liquor Day", and also appeared in the first TPB Movie in 2006.
Richard has three adult children, and operated a business buying and selling vintage musical instruments which was in operation for about 15 years. He had taught English part time at St. Mary's University in Halifax and the Nova Scotia Community College for ten years apiece, and has also been a scriptwriting coach.
Richard passed away quietly from a heart attack on April 15, 2013.
Involvement in Trailer Park Boys
Edit
Collins' start in Trailer Park Boys was minimal, seen initially only as an onlooker in the background of certain scenes. He was later recruited by creator/director Mike Clattenburg for a variety of other capacities on the show; as a taxi driver, and as a hotel manager, until in Season 7 he was called upon to be given a more substantial share of screen time throughout the year's run as Philadelphia Collins, owner and proprietor of The Dirty Burger, a joint venture with Randy.