This article is about Sebastian Bach from a real-world perspective. For information about his character in the show, see Sebastian Bach.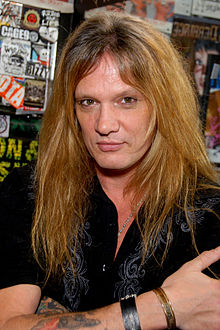 Sebastian Bach 
is the lead singer of heavy metal rock band
Skid Row
. He appeared in several episodes of season 7, both in person and as a voice only, while talking in phone conversations to Julian. While Sebastian plays himself in the show, correlations of his actions in the context of the show are likely not indicitive of his real life
Ad blocker interference detected!
Wikia is a free-to-use site that makes money from advertising. We have a modified experience for viewers using ad blockers

Wikia is not accessible if you've made further modifications. Remove the custom ad blocker rule(s) and the page will load as expected.